Children's Dentistry in Westminster & Boulder, CO

Now serving two convenient locations.
Starting from your child's first dental visit, their teeth are in good hands at Children's Dentistry. Our pediatric dentists are experts at preventative dentistry, and helping when problems arise. Should the problem be an emergency, click here for our emergency dental services. Parents are partners in the dental health and decision making process. Here are some of the pediatric dental services we do regularly: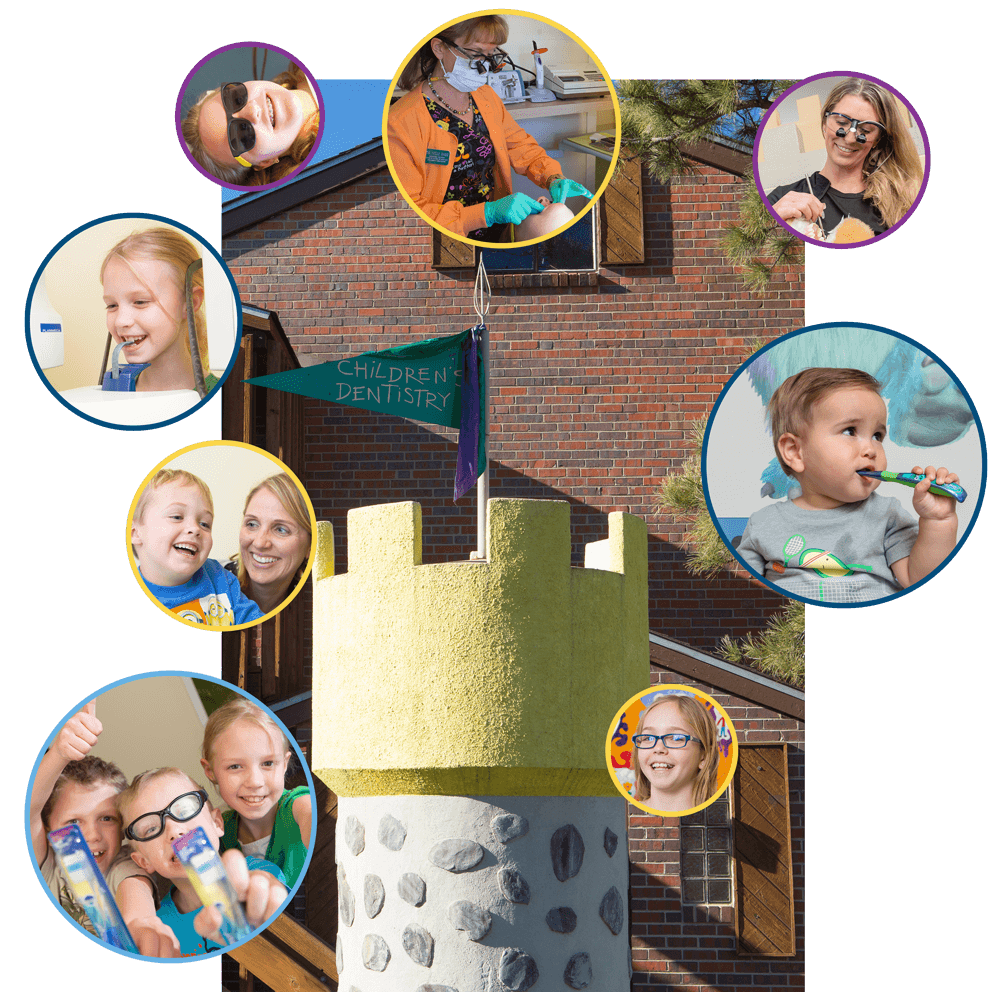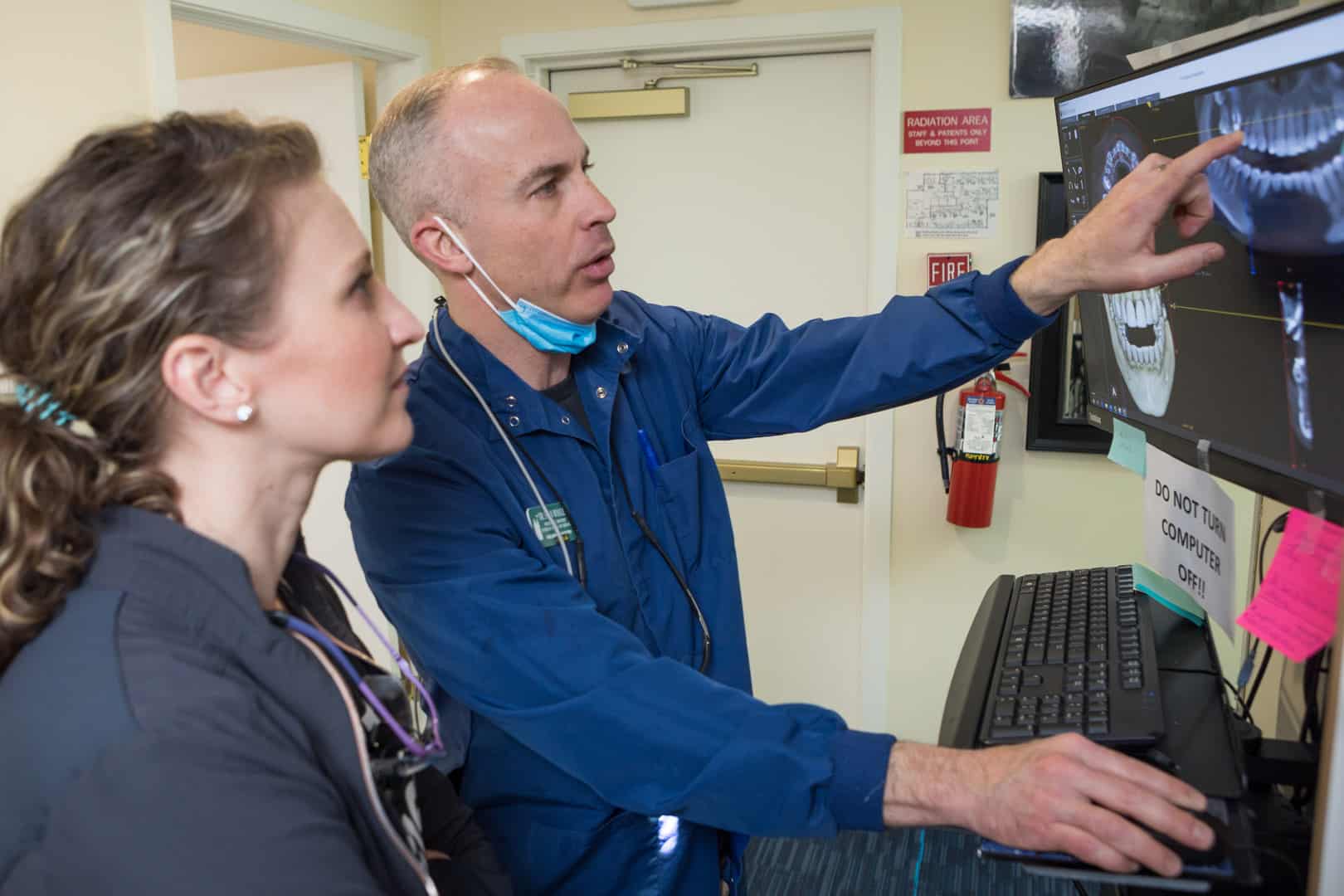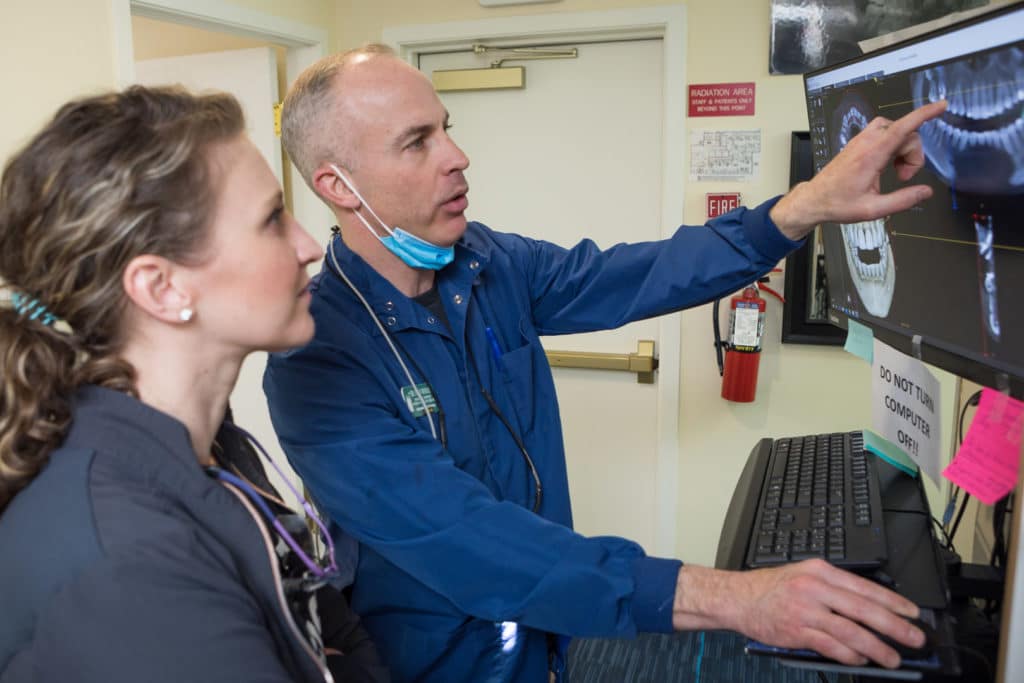 Digital Xrays
As pediatric dentists, we aim to minimize the exposure of our patients to radiation. Thankfully, at Children's Dentistry, we have the technology to offer digital X-rays which significantly reduce exposure to radiation and provide the best available imaging to fully examine the dental structures of your child's developing mouth and jaw.
X-rays detect much more than cavities. For example, X-rays may be needed to survey erupting teeth, diagnose bone diseases, evaluate the results of an injury, or plan orthodontic treatment. X-rays allow us to diagnose and treat oral conditions that cannot be detected otherwise. When dental problems are found and treated early, it is much better for your child.
Most pediatric dentists request radiographs approximately once a year. Every 3 years it is a good idea to obtain a complete set of dental X-rays.
As always, we will partner with you to decide what X-rays are best for your child. We use the newest procedures and techniques to ensure patient safety and comfort.
The latest in imaging technology
Children's Dentistry uses the latest diagnostic imaging technology — a CBCT. This advanced x-ray technology creates 3D scans of the patients mouth. Being able to see teeth and bones in three dimensions makes this a fantastic diagnostic tool.
CBCT is the gold standard for imaging the oral and maxillofacial area, yet few pediatric dentist have access to this technology.
Dental cone beam CT is useful for complex cases that involve:
surgical planning for impacted teeth.
diagnosing temporomandibular joint disorder (TMJ).
accurate placement of dental implants.
evaluation of the jaw, sinuses, nerve canals and nasal cavity.
determining bone structure and tooth orientation.
and more!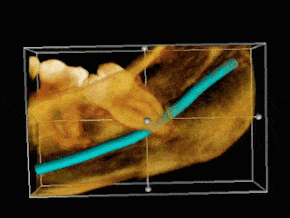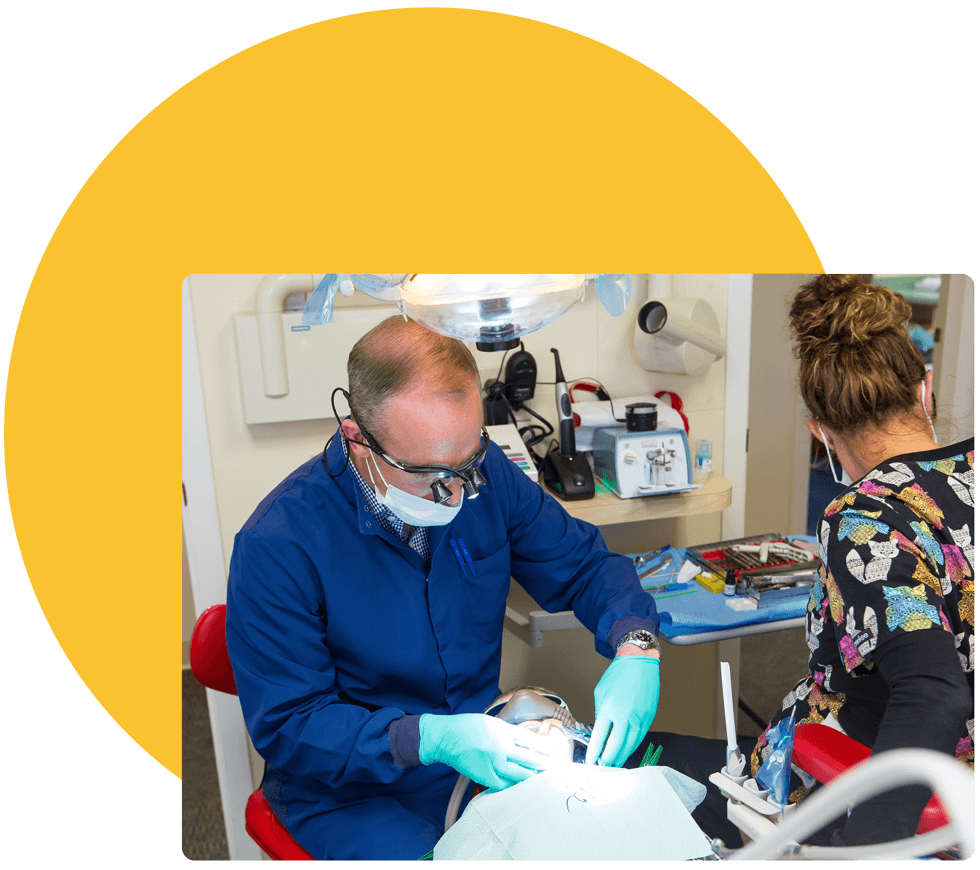 Bonding
At Children's Dentistry, we can repair chipped, crooked or discolored teeth with bonding. Bonding involves applying a white filling material to areas of your child's tooth that need a little "patching" to improve appearance. The filling is made to match the surrounding teeth so it is not noticeable.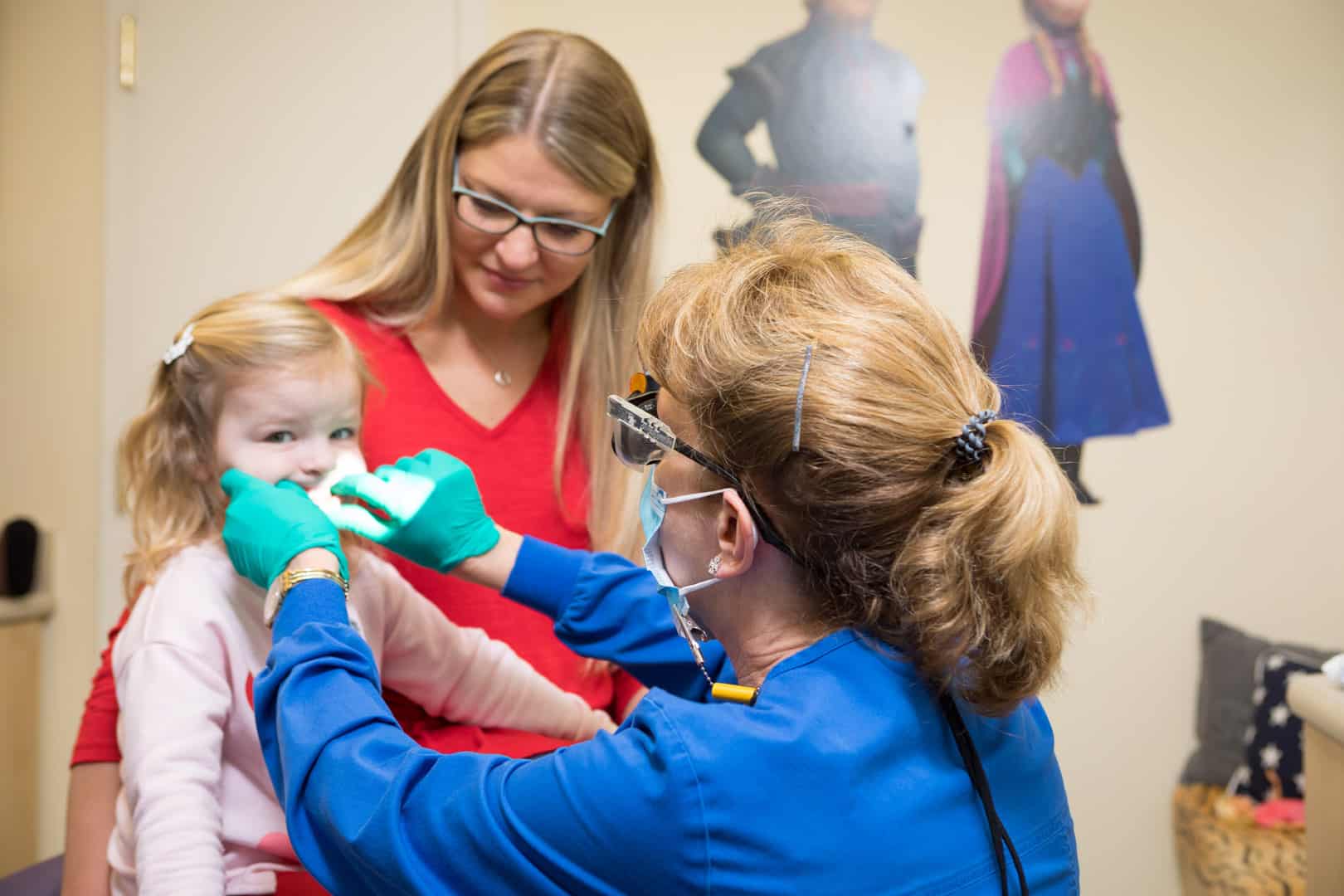 Cavities and fillings
Cavities develop when there is a breakdown of the enamel, covering of the tooth, due to bacteria. Cavities are holes in the teeth which lead to destruction of the overall oral health of your child.
A variety of things can lead to cavities in children. While prevention is key, if cavities do occur, we can help stop the breakdown, or decay, by restoring your child's tooth. At Children's Dentistry, we use the latest dental restorations that are less noticeable and mimic the color of natural teeth.
For our infant and toddler dentistry services, click here!
Many parents are understandably anxious when advised that their child requires sedation in order to provide necessary and sometimes extensive dental treatment. With conscious sedation we can use medication to help relieve the fear and anxiety that often comes with dental procedures.
As pediatric dentists, we are trained in the safe administration of these agents and the appropriate monitoring of the sedated child as part of our specialty's education.
Our practice offers nitrous oxide, safe in-office sedation, and hospital dentistry. We partner with you in finding the best level of sedation for your child or teen based on their specific needs. At Children's Dentistry, our dentists will spend the time to discuss all your options in detail and together we will decide what is best for your family.
All our pediatric dentists attend certified sedation continuing education courses to keep us well informed of new developments in safe sedation techniques. We follow all the guidelines developed and published by the AAPD to further ensure your child's safety. Our office strictly adheres to and follows these guidelines for every child. Dr. Nelle, Dr. Sean and Dr. Grace are also certified in Pediatric and Adult Advanced Cardiac Life Support and hold certificates for office sedation issued by the Colorado State Board of Dental Examiners.
In-Office General Anesthesia
At Children's Dentistry we offer in-office general anesthesia. This is a safe and convenient option that allows your child to be calm and compliant for dental care. The anesthesia is provided by a dental anesthetist from the CarePoint Anesthesia Group. This unconscious sedation allows your child to have the necessary dental care they need without pain, fear or a memory of treatment. We are able to provide this state of the art care in our office and you can avoid a visit to the hospital.
Hospital Anesthesia
Occasionally trauma or other unfortunate situations may require treatment for your child at the hospital. There, general anesthesia will be used for both behavior and pain management.
Dr. Nelle, Dr. Sean, Dr. Grace and Dr. Stacy are Board Certified by the American Board of Pediatric dentistry and on the staff at Children's Hospital Colorado, Children's Hospital Colorado North Campus and Rocky Mountain Hospital for Children.
We know it can be frightening to have to take your child to the hospital for any procedure which is why we make it our priority to help make any hospital experience for you and your child as smooth as possible. The hospitals understands this too and have an environment that is designed just for kids.
Adults are not the only ones concerned about their smiles and how their teeth look. In fact, children are more likely to suffer the negative effects of bullying and other types of discrimination for the appearance of their teeth. Effects that can have long term consequences. This breaks our hearts and at Children's dentistry, we are happy to offer a variety of cosmetic dental treatments for kids.
We offer some excellent options for cracked, chipped, or underdeveloped teeth. After a thorough examination, X-rays, consideration of your child's age and development, our experienced pediatric dentists can discuss the cosmetic dental options for your child. Options that will help restore the health of their teeth and improve their smile and self-confidence.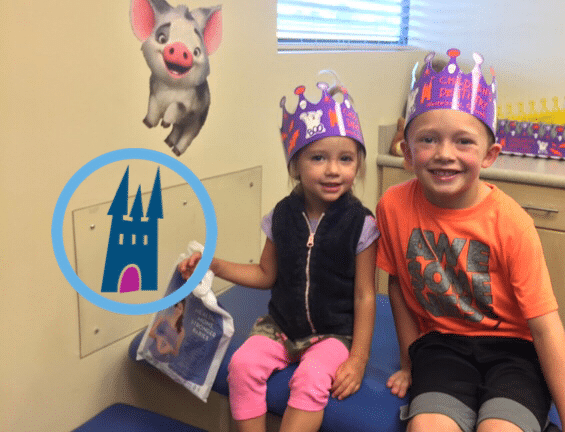 Extractions
In kids as with adults, sometimes it is necessary to remove a tooth, also known as an extraction. At Children's Dentistry, we want to make your child's experience as comfortable and anxiety-free as possible and have sedation options available.
Special Needs Patients
At Children's Dentistry, we believe every child deserves quality, routine dental care, and children with special needs who are at a higher risk of gum disease, oral trauma, and tooth decay deserve special attention. If your child has a condition that is developmental, congenital, or a result of a disease, we want you to know they have a place here at Children's Dentistry where they will be welcome and receive great dental care with special consideration to their unique needs.
We understand many kids with special needs have heightened oral sensitivity and may find it difficult to wait or sit for long periods of time in the dental chair. Our staff and pediatric dentists are experienced, patient, and willing to work with you and your child to make their dental visit as pleasant as possible.
Please do not hesitate to call ahead or let us know at any time what your child needs to feel comfortable. Special "happy visits" where you and your child come to get familiar with our office and staff, even play a little in our waiting room are perfectly acceptable, please stop by or call anytime. Special toys or other comfort items are welcome as well. If sedation is necessary, we are happy to discuss the options for your child with you.
To schedule an appointment with us, click here or call today! (303) 427-1951