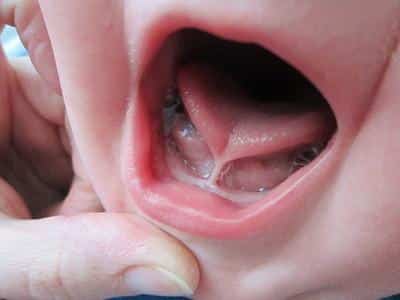 Babies are sometimes born with tongue-tie, a condition that limits movement of the tongue and can significantly impact feeding as well as speech development.
Some common symptoms of tongue-tie can include:
Difficulty sticking out the tongue
A notched or heart-shaped tongue
Minimal or no side-to-side, up-down movement of the tongue
Symptoms vary depending on the severity and some babies may show no symptoms at all. For those with mild or no symptoms, treatment may not be necessary. If the condition is more severe, treatment can help.
The good news is, it is an easy and a relatively painless fix. Children's Dentistry has had huge success snipping the frenulum. This procedure is straight forward and quick.
If you're a new parent and your infant is having a difficult time feeding, bring your infant in for an exam to determine whether your child is tongue-tied. Please feel free to call or email our Children's Dentistry doctors with any questions. We are your partners in oral health through this crazy journey called parenting.
To schedule an appointment, click here or call us today! (303) 427-1951