Types of Treatment

Now serving two convenient locations.
We use the latest technology in children's dentistry.
We partner with you to decide what treatment is best for your child and value your opinion about any treatment option–for regular checkups, fillings, sedations or baby tooth root canals. We use the newest procedures and techniques to ensure patient safety and comfort.
BABY TEETH CAPPING

WHITE ZIRCONIUM CROWNS FOR BABY TEETH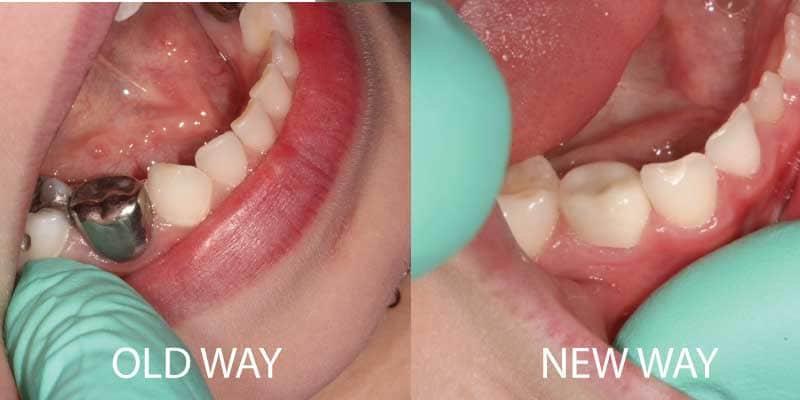 DIGITAL RADIOGRAPHY REDUCES RADIATION EXPOSURE AND PROVIDES THE BEST AVAILABLE DIAGNOSTIC IMAGING.
Laser Dentistry
How it Works
A laser produces a very narrow and intense beam of light energy that may or may not be visible to the naked eye. When the laser light is directed at soft tissues, it causes the tissue to evaporate. A laser is ideal to perform many procedures because it is very precise, gentle and safe. For surgeries, the laser reduces the postoperative pain, swelling and bleeding.
Great Things We Can Do With Lasers
Dental lasers can be used for tongue tie releases, reshaping excessive gums, removal of thick gum tissue to help close a gap between front teeth, removal of soft tissue abnormalities and exposure of unerupted teeth.