Welcome Dr. Mike Scheidt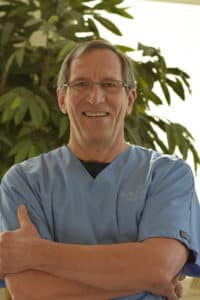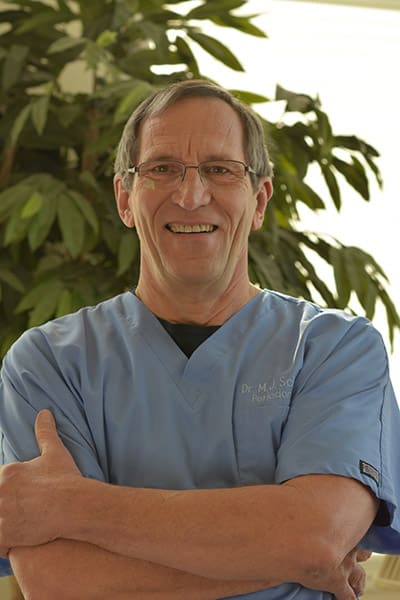 Children's Dentistry is excited to announce a new staff member! We have brought Dr. Mike Scheidt on board as on site periodontist. The dentists at Children's feel confident that they can take care of your children's needs but why not have a periodontist handle any gum issues that may arise?
Dr. Mike Scheidt is a native Hoosier, graduating from Indiana University School of Dentistry and receiving his specialty training in Periodontics at Walter Reed Army Medical Center. Dr. Mike has taught Periodontics in multiple residency programs over the years and loves to give lectures about gums. He has been on the board of the Metropolitan Denver Dental Society since 1999 and served as President in 2010. He and his wife Kathryn have 4 grandchildren to which they cannot devote enough time. When he's not working or spending time with his family, Dr. Mike likes to cycle and fish.
In an instance where a patient may need a periodontist it is comforting to the dentists at Children's to know who their patients are seeing, and it is convenient for everyone. In turn, parents know their kiddo is in good hands. It is a win for everyone.
Welcome Dr. Mike!
A Chapter Ends At Children's Dentistry
Children's Dentistry has some very exciting news to share with our families; Dr. Betty and Dr. Don will be retiring at the end of May. We are sad to see them leave but are incredibly happy for both of them and proud to look back on the legacy they both leave behind. When we asked how they will fill their days, they rattled off an impressive list of activities: watching Kentucky basketball, hanging out with their grandson, riding bikes and fishing; to name a few.
Dr. Betty Barr was a pioneer for female pediatric dentists across the country, entering a "man's world" and demonstrating what it meant to be a highly successful female dentist. She founded Children's Dentistry in 1977, caring for each of her patients with compassion and top-quality dentistry. Dr. Betty not only ran a successful practice but has also been a shining star amongst her profession. Dr. Betty was the first female to ever sit on a specialty board serving as director of the American Board of Pediatric Dentistry. She has also written and co-authored over twenty articles and studies. She has been recognized by her peers and the pediatric dentistry profession by receiving numerous awards of excellence throughout her forty five years in dentistry.
Dr. Betty was on the faculty of the University of Nebraska Medical Center, Omaha, Department of Pediatric Dentistry from 1976-1977. She was also a Clinical Assistant Professor at the University of Colorado and the University of Kentucky dental schools. It is difficult to write this without getting emotional so we will keep a twenty-two page list of impressive accomplishments to a minimum and sum her professional life up in one word, inspirational.
Dr. Don was a Professor in the Division of Endodontics at the University of Colorado School of Dentistry for thirty-eight years. He has worked three days a month at Children's Dentistry for the last ten years, performing root canals and trauma procedures. Dr. Don was a President Teaching Scholar for the University of Colorado. He has presented over fifty continuing education courses to dentists across the country and written over fifty articles and studies. Dr. Don has received numerous awards for teaching and for his contribution to the field of Endodontics.
Watching expressions of joy and admiration spread across Dr. Don's students, former students and faculty during interactions demonstrates the positive influence he has had at the School of Dental Medicine. Again, to sum up an impressive twenty-six page list of accomplishments, influential.
We will miss Dr. Betty and Dr. Don greatly and wish them a happy retirement back to their alma mater, Kentucky. If you have a chance to see Dr. Betty and Dr. Don, please tell them good-bye and wish them both a happy retirement.