Dr. Grace

Now serving two convenient locations.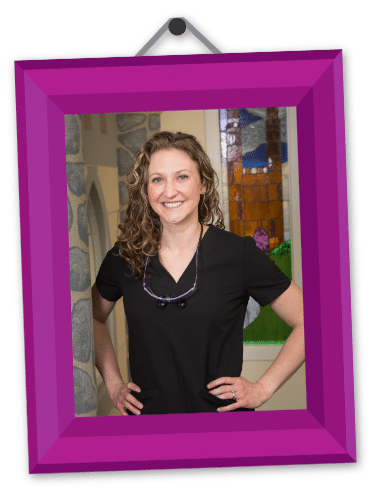 Dr. Grace Diehl, D.D.S.
A native of Broomfield, Colorado, Dr. Grace Diehl earned her bachelor's degree at the University of Colorado at Boulder and completed her master's degree in Biomedical Sciences with a focus in allergy and immunology at Regis University. She attended the University of Colorado School of Dental Medicine where she served as class vice president and president of her school's pediatric dentistry club. It was here that Dr. Grace realized how rewarding it was to work with children and guide them in developing healthy dental habits. After dental school, Dr. Grace received two years of specialty training in pediatric dentistry at Children's Hospital Colorado. She is board certified by the American Board of Pediatric Dentistry.
In her free time, Dr. Grace enjoys being outdoors in the Colorado mountains, reading, trying new recipes, and spending time with her husband, Kyle, and their young son.
Dr. Nelle
NELLE V. BARR, D.M.D.
Dr. Sean
SEAN WHALEN, D.D.S.
Dr. Grace
GRACE DIEHL, D.D.S.
Dr. Stacy
STACY JACKSON, D.D.S.
Dr. Jones
Michael Jones, D.D.S.
Dr. Darby
Darby Hammond Barfield