Can you believe that Dr. Betty has been retired for 3 years! To honor her legacy, we are asking our patients that will be attending college this upcoming fall to apply for the Dr. Betty Barr Scholarship for Higher Education.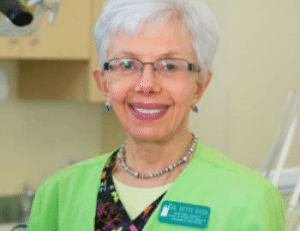 We are so proud of our 2016 winners, especially our top winner, Cameron Caudillo. Click here to read about him and the other winners. Their bios tell a little bit about them and where they headed off to college.
The applicant must be attending college in the fall of 2017 to be considered. Please see the following instructions to apply.
Important Dates
Deadline: May 12th, 2017
Awarded: May 26th, 2017
Amount: $1,000 (Last year we had a surprise donation so we were able to give four additional smaller scholarships. Who knows what could happen this year!)
Eligibility Requirements
Current high school senior
Current Children's Dentistry of Westminster patient (seen in the last year)
Proof of college attendance for fall of 2017 (copy of acceptance letter, college ID or other form stating commitment)
Criteria
Betty Barr always exemplified these three characteristics: integrity, perseverance and hard-work. Write an essay citing specific examples that describe how you best represent the three qualities listed above. Essay should be typed, no less than 600 words and no more than 1200.
How do you demonstrate integrity?
How do you demonstrate perseverance?
How do you demonstrate hard-work?
Selection and Notification
All applicants must submit their essay to Children's Dentistry of Westminster by May 12th to be considered. Dr. Nelle, Dr. Sean and Dr. Stacy will review the applicants and select the winner that best demonstrates integrity, perseverance and hard-work. We will let you know via phone if you receive the $1,000 scholarship. The scholarship will be mailed to the address once we have confirmed the recipient.
Include your full name, address and phone number at the top of the sassy. Email, mail or personally deliver to:
Children's Dentistry of Westiminster
5150 W 80th Ave
Westminster, CO 80030